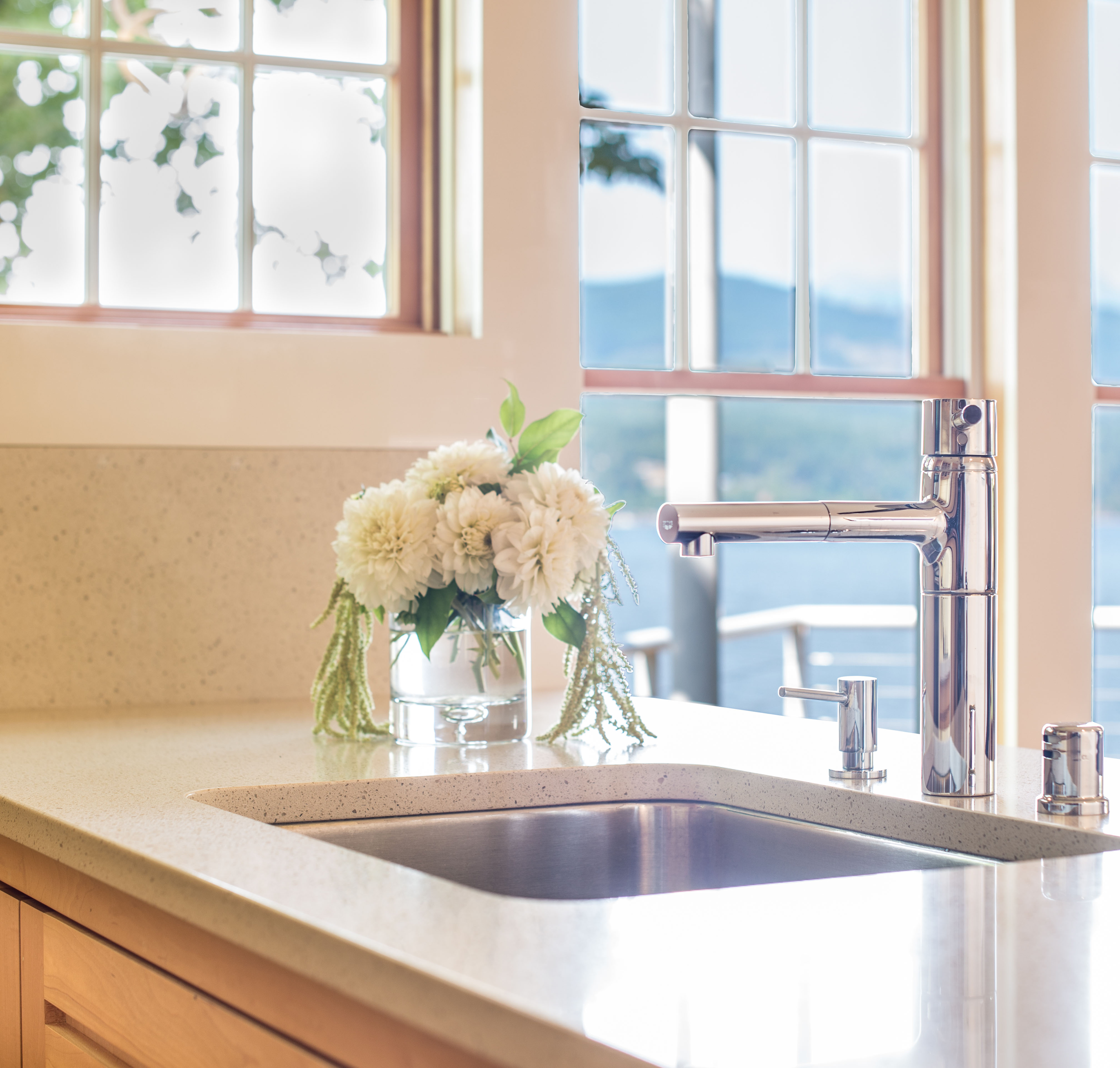 We want to tell you how much we enjoyed working with ACI during the remodel of our beach house on Hood Canal.  We appreciated your attention to detail, responsiveness, sense of design and quality of work. Andrya listened to our desire to have a Danish design influenced beach house located in a Northwest setting.
We love the Northwest touches including the custom live edge bench for the dining table, the hand blown glass pendant lights and the furniture that was locally made to fit our lifestyle and our everyday needs!
– C.H.B. & F.B.
Hood Canal, WA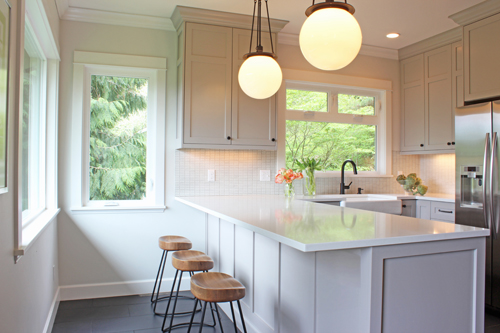 We started working with Andrya after spending a frustrating year planning to update our kitchen ourselves. As new homeowners, we were overwhelmed and lacked the know-how to see the project through. Worse, we couldn't find a design we felt good about embarking on. We needed someone with the expertise, confidence and style to see the project through, and ACI was the perfect fit.
Andrya is so easy to work with- calm and organized, patient, persistent and exceedingly professional. She gently guided us away from making costly mistakes and set us on a course to complement the historic character of our home while drastically increasing the function and beauty of our kitchen.
The AutoCAD designs helped us to visualize changes and communicate accurately with contractors. This helped lower costs substantially by getting precise estimates  from the start.  Our custom cabinetmaker said that he'd never worked with a designer before who produced such perfect drawings! We felt at ease during meetings, because Andrya "spoke the language" of builders and could translate highly technical questions into easy to understand decisions.  Above all, Andrya has fantastic taste and helped us to find a style that suited us perfectly- without compromising quality or function! Andrya is amazing, and we'd recommend her to anyone.
– M.M. & D.R.
Bainbridge Island, WA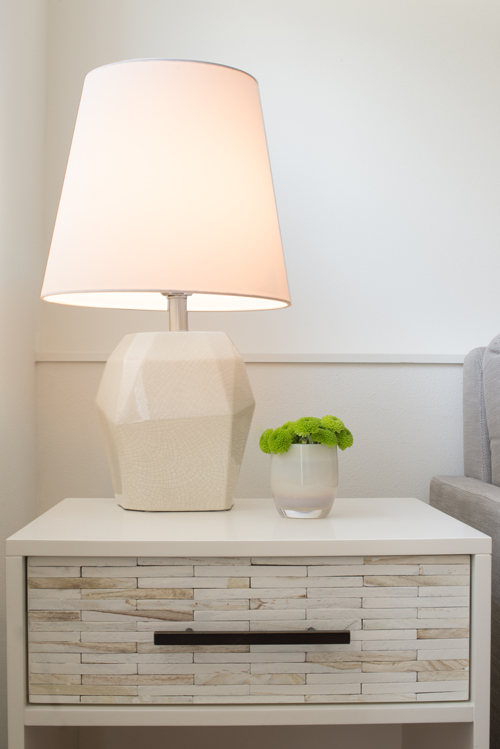 Andrya was able to incorporate my preferences into a cohesive design that complemented the Pacific Northwest modern style home while still making it feel very much my own.
One challenge she helped me overcome was the limited amount of storage space.  She found clever ways to incorporate additional storage into furniture and other features, as well as to organize things in way that maximized the use of the space I had.  The result was a clean, modern design that's both functional and comfortable.
I always looked forward to our meetings, with Andrya's enthusiasm and the amazing new ideas that she would come prepared to unveil.  One of my favorite was some artwork that Andrya conceptualized.  She worked with a local gallery to design a blown glass wall installation which is both visually stimulating and relaxing, and always looks different with the changing light.  I would unequivocally recommend Andrya, and I'm lucky to have had her as a partner in creating a living space that I truly love.
– A.S.
Seattle, WA